 Apps for small businesses and startups that assist the legal, privacy, security, and compliance staff with daily duties.
Problems
A surplus of applications with similar functions
Your security puzzle has more pieces the more software you have.
Manual process
The complexity of improving cyber resilience.
Tools for GRC are inefficient
Real-time, dynamic, and actionable insights that describe the condition of cybersecurity are needed by decision-makers.
Solutions
Enterprise Governance, Risk, and Compliance integrated (eGRC)
eGRC management tools gathered in one place. You can install and use our apps for the Atlassian Cloud platform from the Atlassian Marketplace and SaaS applications.
Effortless integration
Simple integration with your company's existing internal tools. The Atlassian Forge server-less app development platform and Next.JS are used to create our apps.
Expertise in security and privacy designed
Manage complex requirements with automation while maintaining high cyber resilience. We design and build our apps with security and privacy in mind from the start. In addition, we offer virtual DPO and CISO services.
Benchmark
Security Standards and Frameworks
Data and Privacy Protection Regulations
Record Processing Activities (RPA)
An inventory app in Jira of data processing and a rundown of how you handle personal data can be found in the Register of Procedures or Record Processing Activities.
Transfer Impact Assessment (TIA)
Transfer Impact Assessment app for Jira is used to evaluate the security risks and data impact of transfers to third-party nations or countries inside and outside the European Economic Area.
Interactive Awareness Program (IAP)
Confluence's low-cost learning management system app for security, privacy, and compliance trainings.
Unicis.App - SaaS
FREE for up to two people, and for enterprise quote request.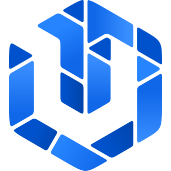 Unicis.App
All-in-one SaaS solution with multi-tenant architecture and contract
management for the privacy, security, and compliance teams.
FAQ
How we solved the problem?

We empower

Our clients receive coaching and empowerment from us so they may easily integrate current internal tools from their business to address the Governance, Risk and Compliance (GRC) management issue. According to the Cisco 2021 Consumer Privacy Survey, almost half (46%) of the participants believe that they are currently unable to adequately protect their data.

We Improve

Automate complex requirements while preserving high cyber resilience. We start out by designing and developing our apps with security and privacy in mind. Our company also provides virtual DPO and CISO services.

We Simplify

Simple integration with your company's existing internal tools. The Atlassian Forge server-less app development platform and Next.JS are used to create our apps.
How our software works?

Having trouble understanding what you are doing with the relevant personal data? With the help of our register of procedures application, you can get a dashboard picture of how your business is using the relevant personal data. providing the option to remove or edit the record with a single click.
We even give you the option to view the information and actions associated with record changes in the Jira ticket.
By adding and updating records of activities with all relevant information, such as stakeholder, purpose and categories, receivers, transfer, and security measures, we ensure stakeholders management.
Who will use it?

Large organizations as well as primarily midsize businesses employ integrated software for compliance management. There are the additional jobs that medium-sized businesses that employ GRC solutions have recognized.

Project Manager
Data Protection Officer (DPO)
Compliance Manager
Audit Manager
HR Manager

The following roles are included in broad application.

Senior executives who assess risks when making strategic decisions
Legal teams who help businesses mitigate legal exposures
Finance managers who support compliance with regulatory requirements
HR executives who deal with confidential recruitment information
IT departments that protect data from cyber threats
How does it fit into the workflow of a business?

Learn

Learn about the company's context, values, and culture so that we can develop strategies and tactics that successfully accomplish goals.

Align

Ensure that the strategy, tactics, and goals of the firm are congruent. When making decisions, we do this by taking opportunities, dangers, values, and requirements into account.

Perform

Encourages businesses to engage in activities that provide results, refrain from those that obstruct objectives, and keep an eye on operations to spot rapid changes in user access.

Review

Review your strategy and actions to make sure they support your company's objectives. For instance, regulatory changes could necessitate a change in strategy.
Upvote us on 🙏💙!