Version: 1.1.1
ISO/IEC 27001
ISO/IEC 27001
Available
is an internationally recognized standard for information security management systems (ISMS). It provides a systematic approach for organizations to establish, implement, maintain, and continually improve their information security controls. The standard emphasizes risk management, confidentiality, integrity, and availability of information assets. It sets requirements for identifying and assessing risks, implementing appropriate security controls, and establishing a framework for ongoing monitoring, measurement, and evaluation of the ISMS. ISO/IEC 27001 helps organizations protect their sensitive information, manage security risks effectively, and demonstrate their commitment to information security to stakeholders.
ISO/IEC 27001 Resources: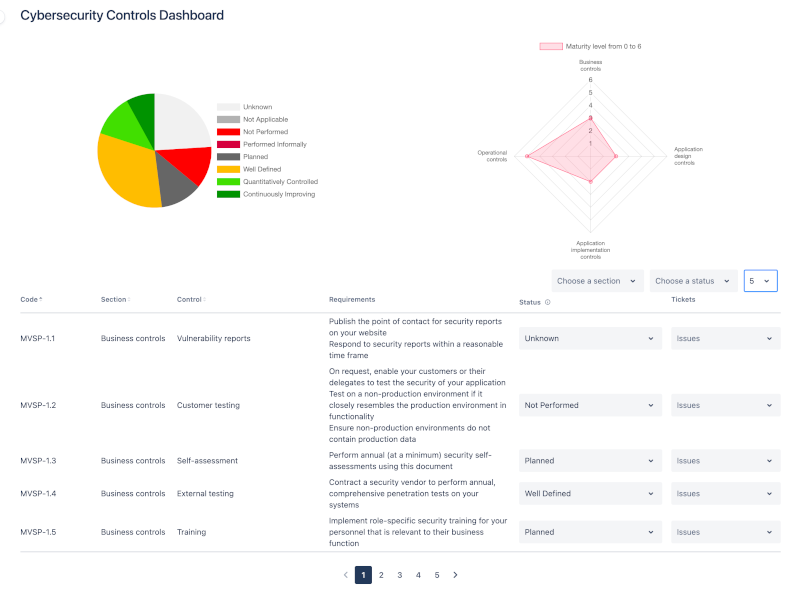 Unicis Cybersecurity Controls app
What is its purpose?
It can be used for a variety of reasons, but the most common are those listed below.
Enhanced Information Security
Implementing the standard's requirements assists companies in developing strong information security controls that safeguard sensitive data against unauthorized access, disclosure, alteration, and destruction.
Compliance and Legal Requirements
Achieving ISO/IEC 27001 certification demonstrates compliance with internationally recognized standards and helps organizations meet legal, regulatory, and contractual obligations related to information security.
Stakeholder Trust and Confidence
ISO/IEC 27001 certification can differentiate an organization from its competitors. It demonstrates a proactive approach to information security, which can be an attractive factor for customers and business partners during procurement processes.
Unicis solution
In the Unicis apps below, you can find ISO/IEC 27001 best security controls.
We have two versions:
ISO/IEC 27001:2013
ISO/IEC 27001:2022
Atlassian Apps
Unicis Platform
Unicis Cybersecurity Control for Unicis Platform

BETA